What is Kamagra?
Kamagra is sold as a treatment for erectile dysfunction (ED). It's manufactured in India and often sold online without a prescription. Many men buy Kamagra exported from India because they see it as a cheap alternative to Viagra, Cialis or Levitra.
But no matter what condition or type of treatment we're talking about, getting prescription-only medicine without a doctor's prescription carries a lot of potential danger. You should only take prescription medicines, whether for ED or for other conditions, after being advised to do so by a doctor. So although Kamagra may be allegedly very similar to Viagra, buying it from offshore websites is a huge and unnecessary risk.
Kamagra is the product of Ajanta Pharma Limited, one of the fastest growing Indian pharmaceutical companies. Among all the available generic versions of Viagra, Kamagra seems to be the most popular products, promoted in the web as the generic alternative to original Viagra.
What is ED?
ED official definition is: "a persistent inability of achieving or maintaining a healthy erection for satisfactory sexual intercourse". We all know that dealing with ED can be different from men to men. Although not threatening, this condition influences drastically the sexual intimacy and self-confidence, reducing the quality of life.
Statistics indicate up to 7% of men aged 18-29 are affected by this health problem, the prevalence of ED rising from men aged 50 to 59.
There are three types of ED: primary, secondary, and situational.
Primary ED occurs when a male has never been able to obtain an erection during sexual activity; in other words, his struggle with ED has been a lifelong experience. Secondary ED is more common and occurs when a male has had the ability to obtain an erection and to engage in sexual activity in the past but no longer can. Situational ED occurs when a man experiences erectile problems only on certain occasions (e.g., when he is engaging in sex with a new partner and experiences "performance anxiety"). Having erectile difficulties can be a very troublesome and frustrating experience for many males. It is important to know that ED is very common and treatable.
When does ED occur?
ED becomes more common as men get older. It's also associated with some medical conditions, like heart disease and diabetes. In fact, diabetic men are 4 times more likely to develop ED than those without diabetes. Diabetic patients tend to develop ED 10 to 15 years earlier than healthy men and have more severe cases.
What causes ED?
There are many factors that can interfere with a male's ability to obtain or maintain an erection. The most common factor is age. Males between the ages of 55 and 59 are over 14% more likely to have erectile problems than males 18-24 years old. This does not mean that every man over the age of 55 experiences erectile dysfunction. With increasing age, more physiological and psychological issues arise, which can be related to erectile difficulties.
One common cause of erectile problems is poor blood circulation in the body, particularly in the penis. The penis becomes erect when blood flows into the cavernous and spongy tissue that runs the length of the penis. Any of several circulatory problems can limit the speed at which blood can flow into the penis and increased circulatory problems can create increased erectile problems. People with low blood pressure, blood clots, and/or heart problems are more likely than others to experience erectile difficulties. People who are on cardiac medications (which restrict blood flow) are also at risk. People who use alcohol, nicotine, cocaine, and other drugs that can impair sexual functioning are at risk of erectile problems. Although some drugs such as alcohol and cocaine can cause erectile problems during use, others create problems after an extended period of use, such as nicotine.
Is Kamagra legal?
If you are receiving treatment for ED you may be asking yourself why you haven't heard about Kamagra and why your doctor or pharmacist never mentioned it to you. The reason for this is because Kamagra is illegal in the UK. This is because it is not licensed and may not meet safety and quality standards. Although the supposed active ingredient in Kamagra is sildenafil citrate which is the same as that in Viagra and Sildenafil, its efficacy cannot be guaranteed and so it is not allowed to be prescribed.
Differences between the approved drugs for treating ED and Kamagra may include differences in the way the medications are made. Other differences include the various other ingredients which make up the tablets. This may affect how they break down in the body, how long they last for, how fast they exert their effect and the intensity of their effect. As Kamagra is not approved in the UK, these aspects cannot be controlled.
Can Kamagra be used safely?
Buying Kamagra or in fact, any medicine in this manner is incredibly unsafe for a number of reasons.
First, the "cheap Viagra" you are buying, if you receive a product at all, is not subject to rigorous clinically testing and may not contain what the seller says it does.
Secondly, even if the drug you are buying is genuine Kamagra, this will still be dangerous for an individual to use without first consulting a doctor. The active ingredient, sildenafil, is not safe for everyone to use and may cause dangerous and potentially life-threatening side effects in some. Talk to our healthcare providers if you are concerned about your difficulties gaining or sustaining an erection for a full overview of your options for treatment.
What are the alternatives?
The most commonly prescribed ED treatments are PDE5 (phosphodiesterase type 5) inhibitors such as sildenafil sold as Viagra, tadalafil sold as Cialis, avanafil sold as Spedra and vardenafil sold as Levitra.
Sildenafil
Sildenafil is an oral therapy for ED of a broad range of causes. By selectively inhibiting phosphodiesterase type 5, it allows corpus cavernosum smooth muscle to relax, potentiating erections during sexual stimulation. Blood pressure is reduced transiently by sildenafil, but more marked hypotension may occur during concurrent administration of sildenafil and organic nitrates.
This combination is therefore contraindicated. Sildenafil is rapidly absorbed, with dose-proportional peak plasma concentrations within 1 hour of administration. The elimination half-life is 3 to 5 hours.
For most patients, the recommended dose is 50 mg taken as needed, approximately 1 hour before sexual activity. However, Viagra may be taken anywhere from 4 hours to half an hour before sexual activity. Based on effectiveness and toleration, the dose may be increased to a maximum recommended dose of 100 mg or decreased to 25 mg. The maximum recommended dosing frequency is once per day.5
It is important for you to know that Viagra does not cure ED, it treats this medical condition.
Viagra does not protect you or your partner from getting sexually transmitted diseases, including HIV (Human Immunodeficiency Virus) and it is not a hormone or an aphrodisiac.
Tadalafil
Tadalafil (Cialis) was one of the first waves of treatments to be approved for the treatment of ED and has been used by men across the world for over a decade with excellent results.
Tadalafil is for oral administration. May be administered with or without food.
Recommended starting doses of tadalafil are 10 mg for on-demand dosing and 2.5 mg for once-daily dosing, taken as needed before sexual activity (but not more than once-daily). The dose may be increased to 20 mg or decreased to 5mg, per its efficacy and the man's personal tolerance of the drug.
Interestingly, when daily dosing of 2.5-5 mg has been compared with on-demand dosing at 10-20 mg for tadalafil, the frequency of headaches has generally been 3-5 times less in the daily treatment arms.
Tadalafil is unique for the fact that it is available in two formulations: for daily use and for use as needed.
The half-life of tadalafil is 17.5 hours in normal healthy men and 21.6 hours in elderly men, while the half-lives of sildenafil and vardenafil are the same at 4 hours. This longer half-life provides a therapeutic window of 36 hours for tadalafil.
Before using this medication, tell your doctor or pharmacist your medical history, especially of:
Any heart problems (heart attack or life-threatening irregular heartbeat in the past 6 months, chest pain/angina, heart failure);
A previous stroke in the past 6 months;
Liver disease;
Kidney disease;
High or low blood pressure;
A severe loss of body water (dehydration);
Penis conditions (angulation, fibrosis/scarring, Peyronie's disease);
History of a painful/prolonged erection (priapism);
Conditions that may increase the risk of priapism (such as sickle cell anaemia, leukaemia, multiple myeloma);
Bleeding disorders;
Eye problems (such as sudden decreased vision);
Active stomach ulcers.
Avanafil
Spedra is the trade name for avanafil. Spedra and the other PDE-5 inhibitors can help men with ED by enhancing the erectile response when a man is sexually stimulated.
The recommended dose is a 100 mg tablet, as needed. You should not take Spedra more than once a day. You could have been given the dose of one 200 mg tablet if your doctor has decided that the 100 mg dose was too weak for you, or the dose of one 50 mg tablet if your doctor has decided that the 100 mg tablet was too strong for you. Dose adjustments can also be required if Spedra is used together with certain other medicines.
Clinical studies have shown that when compared to placebo, Spedra and the other drugs in the same class, result in significant improvement in erectile function.
The claimed advantage of Spedra is that it has a very fast onset of action compared with other PDE5 inhibitors. It is absorbed quickly, reaching a maximum concentration in about 30-45 minutes. About two-thirds of the participants in trials were able to engage in sexual activity within 15 minutes.
Do not take Spedra:
If you are allergic to avanafil or any of the other ingredients of this medicine;
If you are taking "nitrate" medicines for chest pain (angina), such as amyl nitrite or glyceryl trinitrate. Spedra can increase the effects of these medicines and severely lower your blood pressure;
If you are taking medicine for HIV or AIDS such as ritonavir, indinavir, saquinavir, nelfinavir or atazanavir;
If you are taking medicines for fungal infections such as ketoconazole, itraconazole or voriconazole or certain antibiotics for bacterial infections, such as clarithromycin or telithromycin;
If you have a serious cardiac problem;
If you have had a stroke or heart attack in the last 6 months;
If you have low blood pressure or high blood pressure not controlled by medicines;
If you have chest pain (angina) or you get chest pain during sexual intercourse;
If you have a serious liver or kidney problem;
If you have loss of vision in one eye due to not enough blood getting to your eye (non-arteritic ischaemic optic neuropathy);
If certain serious eye problems run in your family (such as retinitis pigmentosa);
If you are taking riociguat. This medicine is used to treat pulmonary arterial hypertension (i.e., high blood pressure in the lungs) and chronic thromboembolic pulmonary hypertension (i.e., high blood pressure in the lungs secondary to blood clots). PDE5 inhibitors have been shown to increase the hypotensive effects of this medicine. If you are taking riociguat or are unsure tell your doctor.
Vardenafil
Levitra is a prescription medicine taken by mouth for the treatment of ED in men.
Vardenafil was first synthesised as a chemical compound in 1994. Vardenafil was named Levitra by three manufacturers Bayer Pharmaceuticals, GlaxoSmithKline, and Schering-Plough.
The application for the marketing authorisation was submitted to the European Agency of Medicines (EMA) in 2001. In March 2003, Levitra received the marketing authorisation from the European Commission.
Starting with 2005, Bayer received the rights to brand Levitra.
Levitra has several properties that distinguish it from other drugs in this group: high selectivity and the highest inhibitory activity.
Levitra comes in different doses (2.5 mg, 5 mg, 10 mg, and 20 mg). For most men, the recommended starting dose is 10mg. Take a Levitra tablet about 25 to 60 minutes before sexual activity. With sexual stimulation, you may achieve an erection anywhere from 25 minutes up to four to five hours after taking Levitra. Doses should be taken at least 24 hours apart.
Some men can only take a low dose of Levitra because of medical conditions or medicines they take. Your doctor will prescribe the dose that is right for you.
Side effects
Like all other drugs, Levitra can cause side effects, although not everybody gets them. Most of the effects are mild or moderate.
The most common side effect that may affect more than 1 in 10 users is a headache and common side effects that may affect up to 1 in 10 users are dizziness, flushing, a blocked or runny nose and indigestion.
Uncommon side effects that may affect up to 1 in 100 users are:
Swelling of skin and mucous tissue including swollen face, lips or throat;
Sleep disorder;
Numbness and impaired perception of touch;
Sleepiness;
Effects on vision; redness of the eye, effects on colour vision, eye pain and discomfort, light;
Sensitivity;
Ringing in the ears;
Fast heartbeat or pounding heart;
Breathlessness;
Stuffy nose;
Acid reflux, gastritis, abdominal pain, diarrhoea, vomiting; feeling sick (nausea), dry mouth;
Raised levels of liver enzymes in your blood;
Rash, reddened skin;
Back or muscle pain; increase in the blood of a muscle enzyme (creatine phosphokinase), muscle stiffness;
Prolonged erections;
Malaise.
You don't need to worry if you experience mild side effects such as a mild headache or nasal congestion. These side effects are temporary, and they will stop as the drug loses its effectiveness.
However, if you experience a serious side effect, you may need medical attention.
A potentially serious side effect of Levitra can be the sudden loss of vision. You need to get treated without delay in the unlikely event that this occurs.
To avoid side effects, it is important that you take the correct dosage. Your doctor will prescribe the dosage that is suitable for you. Do not increase this dosage without asking your doctor first, as taking a higher dosage can increase your risk of side effects. It is important that you don't exceed the maximum Levitra dosage of 20mg per day.
It is also important that you tell your doctor if you're taking any other medication, as it could interact with Levitra and cause unwanted side effects. You can't combine Levitra with any similar medication, such as Viagra or Cialis.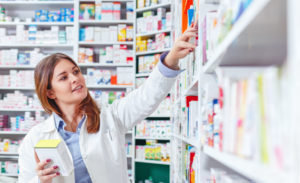 Conclusion
Kamagra is an illegal drug and as we said before, it is really unsafe for you. There are other options for you to consider and to talk with your doctor about. He will tell you which is the most appropriate drug for you. Sildenafil, avanafil, tadalafil and vardenafil have been thoroughly tested before being approved by the National Health Authority as suitable to be used to treat ED.
References
https://www.assuredpharmacy.co.uk/blog/sildenafil/is-kamagra-effective/;
https://www.issm.info/sexual-health-qa/what-is-erectile-dysfunction1/;
http://www.soc.ucsb.edu/sexinfo/article/erectile-dysfunction-causes-symptoms-treatment;
https://www.drugs.com/ppa/tadalafil.html;
Samuel L, Alan W. A once-daily dose of tadalafil for erectile dysfunction: compliance and efficacy. Drug Des Devel Ther. 2010; 4: 159–171. PMCID: PMC2939761. PubMed PMID: 20856843;
Montorsi F, Adaikan G, Becher E, Giuliano F, Khoury S, Lue TF, Sharlip I, Althof SE, Andersson KE. Summary of the recommendations on sexual dysfunctions in men. J Sex Med. 2010 Nov;7(11):3572-88. PubMed PMID: 21040491. DOI: 10.1111/j.1743-6109.2010.02062.x;
http://www.ema.europa.eu/docs/en_GB/document_library/EPAR__Product_Information/human/002581/WC500145206.pdf;
Doggrell SA. Comparison of clinical trials with sildenafil, vardenafil and tadalafil in erectile dysfunction. Expert Opin Pharmacother. 2005 Jan;6(1):75-84. PubMed PMID: 15709885 DOI: 10.1517/14656566.6.1.75;
http://www.ema.europa.eu/docs/en_GB/document_library/EPAR__Product_Information/human/000475/WC500039992.pdf;
Hatzichristou D, Montorsi F, Buvat J, Laferriere N, Bandel TJ, Porst H; European Vardenafil Study Group. The Efficacy and Safety of Flexible-Dose Vardenafil (Levitra) in a Broad Population of European Men. Eur Urol. 2004 May;45(5):634-41. PubMed PMID: 15082207. DOI: 10.1016/j.eururo.2004.01.014.