Kamagra is marketed as a treatment for erectile dysfunction. It is produced by the pharmaceutical company; Ajanta Pharma; which is primarily based in India. Kamagra is a brand name and the active ingredient in Kamagra is sildenafil. The issue with Kamagra is that although it can be legally manufactured and traded in India, it does not have marketing authorisation to be supplied in the UK. That makes all of the Kamagra being traded, supplied or sold in the UK part of an illegitimate supply chain. The problem with Kamagra is not simply about Kamagra itself but lies with the illegal network that has grown around it
From £15.00
Sildenafil is the safer option
From £15.00
Your health is important to us, that is why we advise anyone looking for illegal Kamagra to choose the UK regulated treatment containing the active agent sildenafil citrate.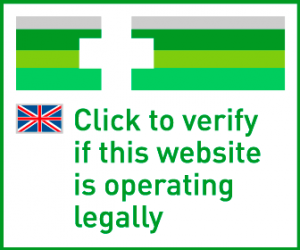 Kamagra does not have marketing authorisation to be supplied in the U.K. Marketing authorisation is a licence that is granted before a medicinal product can be placed on the market and is usually granted by the MHRA: Medicines and Healthcare products Regulatory Agency. The MHRA employ specialist assessors that review all the information from research and clinical trials from the product. They also guarantee that there is accountability from those involved in the supply of the product and ensure that quality and safety is monitored. The MHRA also inspects the manufacturing facilities and ensures that supplies will be of a uniformly and consistently high standard. This scrutiny is extended throughout the period for which the medicine is in use.
As Kamagra does not have marketing authorisation in the UK, there is no legal supply chain for Kamagra. In choosing Kamagra, all the safeguards in quality and safety that you would normally expect from buying a medicinal product is removed. It also opens up the possibility that what you are actually buying is a counterfeit product illegally traded via criminals.
In a conference on falsified medicines, hosted by the Joint Pharmaceutical Analysis Group: a not for profit organisation of pharmaceutical analysts; David Shore; a former police officer presented some of his findings of the ingredients found in counterfeit products. It included brick dust, paint, floor wax and pesticides. However, it pales in comparison to what was highlighted by the MHRA in a BBC report. Products purporting to be Kamagra seized in raids in the UK were found to be counterfeits produced with the possibility of containing toxic chemicals such as lead and arsenic.
In a recent article featured in the Telegraph, MHRA figures confirm that counterfeit pills worth a total of a staggering £17,666,007 were seized in a single year ending March 2018. That figure has risen by 980 percent in comparison to 5 years ago. The article goes on to state that the vast majority of what has been seized are often from India and include Kamagra. It is no coincidence that organised crime is moving into the production of counterfeit products and illegal supply. The criminal activity in this field has the potential to not only to harm health but the damaging effects of this underworld continue to spread corrosively through society by displacing legitimate business activity affecting revenue and tax. Instead, the money generated is simply channeled into more criminality leaving in it's wake the destruction of countless lives.
In short, buying Kamagra is risky business. It is risky because you simply will not have any assurance about the quality and safety of the product that you are getting regardless of how authentic it may seem. The technology for the production of these products are becoming more sophisticated and on the exterior, these products may look and feel authentic. However, looks can be deceiving and it may have insufficient or no active ingredients and instead contain fillers that may harm your health. It may contain expired medicines or medicines with a different ingredient than what was stated. You simply will not know if what you are taking has the right amount of active ingredient or any at all. You will not know if it has toxic or harmful substances within or if it contains a substance that could provoke an allergic reaction in you. If you subsequently go on to need medical attention as a result from using unregulated products, the medical professionals involved in your care may not know immediately what you have exposed yourself to; complicating aspects of your care. The effects of Kamagra obtained illegally could range from being ineffective to dangerous or both. It is also worth noting that the people that you are purchasing from are themselves involved in a criminal activity and in dealing with them, you open yourself up to further risk of identity theft or fraud.
The question is whether its worth all that risk? Kamagra falls into the category of what is known as a branded generic. The active ingredient in Kamagra is Sildenafil and as mentioned earlier, Kamagra is the brand name.  Sildenafil is a Phosphodiesterase type 5 inhibitor which is a compound used for the treatment of erectile dysfunction and was first released in 1998 by Pfizer under the brand name of Viagra but in the UK, the patent for Viagra ended in 2013. This opened up the market for manufacturers to make generic versions of Viagra. According to the British Generic Manufacturers Association, a generic medicine contains the same active ingredient as the equivalent original branded drug, and is marketed once the originator's patent protection has expired. Generics are authorised to the same standards of safety, quality and efficacy as original branded drugs, and have to demonstrate in clinical studies that they are bioequivalent to the original product: i.e. they deliver equal medical benefits to the patient. Generic medicines are therefore normally interchangeable with the equivalent branded drug. Generic sildenafil is now readily available in the UK so why take the risk? If you choose a legal version of generic sildenafil, you can expect it to have the same standards of safety, quality and effectiveness of Viagra at a fraction of the price. At Mens pharmacy, the cost of generic Sildenafil is from about £2.00 a tablet. A BBC report suggests the price of Kamagra to be between £2 -£3. Even, if you can get it cheaper, the risks simply do not add up.
There could also be different treatment options other than sildenafil that could be better suited for you. If you choose a legitimate pathway to seek treatment for erectile dysfunction treatment, you also have the benefit of expertise offered by healthcare professionals such as doctors and pharmacists who can advise on what might be the best option for you and will take into consideration any pre-existing health conditions you may have.
If you are concerned if about the legitimacy of a website selling Kamagra, you can contact the Medicines and Healthcare products Regulatory Agency via email: [email protected] or telephone: 0203 080 6096. In the UK, all websites that sell medicines must display the EU common logo and be registered with the MHRA. This will also be linked to their entry in the MHRA's list of registered online sellers. In addition, all pharmacies in Great Britain, including those providing internet services, must be registered with the General Pharmaceutical Council (GPhC). The GPhC advise that anybody buying medicines from an online pharmacy should check if the pharmacy is legitimately registered. This can be done in one of two by clicking on the logo which should link to that particular pharmacy's entry on the GPhC online register or by going directly to their website and searching on their online register.
Is Kamagra really going to be worth it? You don't have to take the risk.
Click HERE to View Viagra Prices > >
References:
Mens Pharmacy is not liable for the currency or accuracy of the information contained in this blog post. For specific information about your personal medical condition, please contact our doctors or pharmacists for advice on [email protected].